Paul Pincus (1918-2005), z"l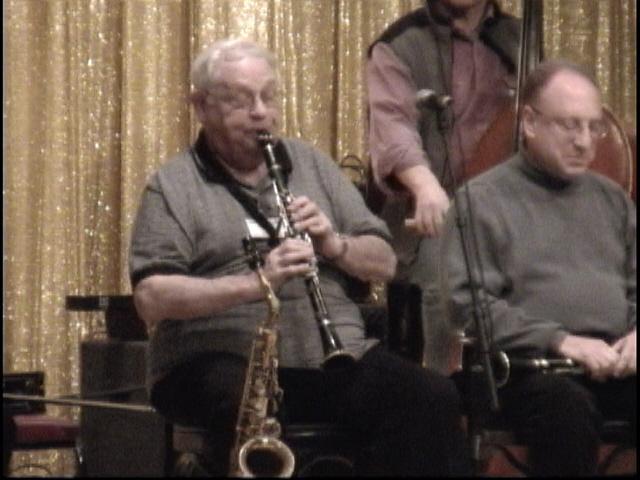 Paul Pincus was a wonderful saxophone player that I came to know through his work in recent years with the Epstein Brothers. He also tutored my stepson, Ari Fertig, at KlezKanada one year. He was an amazing musican, a great teacher, and a delightful human being. Henry Sapoznik writes:
Our dear friend clarinetist/sax player Paul Pincus died last night in the wake of a stroke. He was about to be released to home care when his heart failed. He was 87.
I spoke to him a few days ago and he was his usually funny, upbeat and sweet dispositioned self. And despite his illness, terribly excited about coming to this year's KlezKamp.
They didn't get any greater than Paul Pincus.
The funeral is being held tomorrow. Monday, October 24 at 11 am at
Bloomfield Cooper Jewish Funeral Chapel
44 Burke Street
Burke Street & Wilson Avenue (Rt. 527)
Manalapan, NJ 07726
732-446-4242

You many send condolences to Paul's family in care of his sister
Harriet Nemeth
26 Linsey Circle
Old Bridge, NJ 08857
Photo by Bob Blacksberg