Yale Strom & Hot Pstromi, La Jolla, CA, Mar 31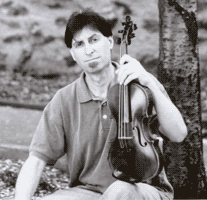 Experience a rousing night of Yiddish culture and help kick off the 50th birthday celebration of Cong. Beth El with:
Yale Strom & Hot Pstromi
featuring very special guests Mark Dressed and Greg Wall
Saturday, March 31st at 8pm
Congregation Beth El
La Jolla
Tel: 858 452-1734
www.congregationbethel.org
This will be a klezmer concert unlike any you have ever attended, with internationally renowned, world class artists performing classic and new Jewish music: Elizabeth Schwartz (vocals) has been hailed as the "Edith Piaf" of klezmer for her timbre and intepretation. Duncan Moore (percussion) is one of California's most sought after drummers. Fred Benedetti is San Diego's favorite classical/world beat guitarist. UCSD's very own Mark Dresser is one of the leading jazz bass improvisors in the world. And joining us from NYC will be Greg Wall on reeds (clarinet, sax). Greg has played with Greg Wall & Latter Day Prophets and the Klezmer Conservatory Band and is known for his khasidic/jazz style. Leading this ensemble is Yale Strom (violin), the world's leading artist-ethnographer of klezmer music and culture and San Diego State University's artist-in-residence.