Carmen Staaf Quintet, Ben Goldberg, NYC, Apr 1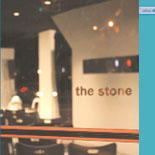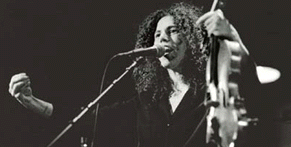 April 2007 at the Stone
curated by Alicia Svigals
@ the corner of Avenue C and 2nd street
4/1 Sunday
8 pm
The Carmen Staaf Quintet
Carmen Staaf (piano) Dana Sandler (voice) Dan Blake (tenor sax, soprano sax)
Kendall Eddy (bass) Austin McMahon (drums)
The NYC debut of the Carmen Staaf Quintet will feature Latin-jazz-influenced originals, new takes on swing and bebop tunes, free conversations and other explorations.
10 pm
Ben Goldberg: New Music for Quintet
Carla Kihlstedt (violin) Rob Sudduth (tenor saxophone) Devin Hoff (bass) Kenny Wollesen (drums) Ben Goldberg (clarinet, composition)
angle and particle.
For more info: thestonenyc.com

The fifty acts Svigals booked revolve around three themes: Jewish music, virtuoso female instrumentalist/improvisers/composers, and all kinds of string music, traditional and contemporary. From an electronic violist turning Bartok on his head to the lightning speed of traditional Bulgarian fiddling; from a master of the traditional klezmer clarinet to spontaneous 21st century keyboard explorations of those ancient melodies, the month is a feast of the most interesting music coming out of New York and beyond.