Cynthia Hilts & Lyric Fury + Lily While & Follicle, Apr 13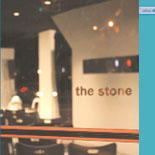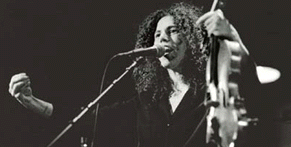 April 2007 at the Stone
curated by Alicia Svigals
@ the corner of Avenue C and 2nd street
4/13 Friday
8 pm
Lily White and Follicle
Lily White (saxes) Rob Garcia (drums) Greg Jones (bass)
Crazy music from the mind of saxophonist Lily White in her most compact group yet. www.lilywhitemusic.com
10 pm
Cynthia Hilts & Lyric Fury
Cynthia Hilts (composer, piano, voice) Jack Walrath (trumpet) Lily White
(tenor and alto sax) Lisa Parrott
(baritone and soprano sax) Debra Weisz
(trombone) Martha Colby (cello) Ratzo Harris (bass) Gene Jackson (drums)
New jazz that nods at the traditions,swings like hell and searches the deepest harmonic zones. Howls and lullabies, ice and predators are all in there, the perfect answer to a listener's natural raving desire for organic and furious lyricism.
For more info: thestonenyc.com
The fifty acts Svigals booked revolve around three themes: Jewish music, virtuoso female instrumentalist/improvisers/composers, and all kinds of string music, traditional and contemporary. From an electronic violist turning Bartok on his head to the lightning speed of traditional Bulgarian fiddling; from a master of the traditional klezmer clarinet to spontaneous 21st century keyboard explorations of those ancient melodies, the month is a feast of the most interesting music coming out of New York and beyond.