Lisa Parrott Trio + Martha Mooke's Viola X-Treme, NYC, Apr 24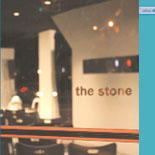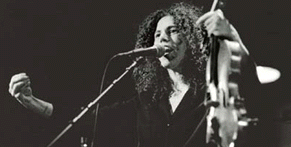 April 2007 at the Stone
curated by Alicia Svigals
@ the corner of Avenue C and 2nd street
4/24 Tuesday
8 pm
Martha Mooke's Viola X-Treme
Martha Mooke (electric violas/violins) Randolph A. Hudson, III (electric guitars) Jim Mussen (electronic drums)
Music for Strings, Percussion and … Rollover Bartok! Support the future of music at The Stone!
10 pm
The Lisa Parrott Trio
Lisa Parrott (saxophones) Chris Lightcap (double bass) Gerald Cleaver (drums)
Lisa & Chris have been performing in NY together for over 10 years, playing harmolodic inspired original improvised music. Their Stone debut! www.parrottmusic.com
For more info: thestonenyc.com
The fifty acts Svigals booked revolve around three themes: Jewish music, virtuoso female instrumentalist/improvisers/composers, and all kinds of string music, traditional and contemporary. From an electronic violist turning Bartok on his head to the lightning speed of traditional Bulgarian fiddling; from a master of the traditional klezmer clarinet to spontaneous 21st century keyboard explorations of those ancient melodies, the month is a feast of the most interesting music coming out of New York and beyond.