Percussia + Lerner/Alexander Quartet, NYC, Apr 26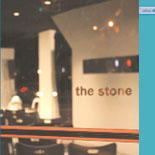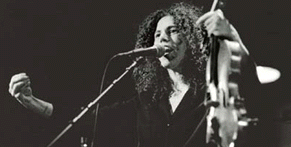 April 2007 at the Stone
curated by Alicia Svigals
@ the corner of Avenue C and 2nd street
4/26 Thursday
8 pm
Lerner/Alexander Quartet
Marilyn Lerner (piano) Aaron Alexander (drums) Greg Wall (sax) Jim Guttmann (bass)
Premiere performance of this all-star jazz/jewish ensemble…
10 pm
Percussia
Ingrid Gordon (xylophone, marimba, percussion) Ljova (viola) Demetrius Spaneas (reeds) and others
This unlikely instrument combination cooks up a set of xylo-powered, wind-driven world fusion featuring tunes by überviolist Ljova, along with assorted balkan and klez faves.
For more info: thestonenyc.com
The fifty acts Svigals booked revolve around three themes: Jewish music, virtuoso female instrumentalist/improvisers/composers, and all kinds of string music, traditional and contemporary. From an electronic violist turning Bartok on his head to the lightning speed of traditional Bulgarian fiddling; from a master of the traditional klezmer clarinet to spontaneous 21st century keyboard explorations of those ancient melodies, the month is a feast of the most interesting music coming out of New York and beyond.