Cooper/Lerner + Svigals/Lerner, NYC, Apr 27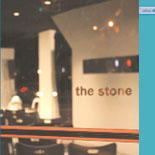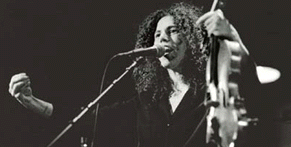 April 2007 at the Stone
curated by Alicia Svigals
@ the corner of Avenue C and 2nd street
4/27 Friday
8 pm
Alicia Svigals and Marilyn Lerner: Klezmer Unfettered
Alicia Svigals (violin) Marilyn Lerner (piano)
Alicia Svigals is klezmer's most celebrated violinist; Marilyn Lerner is a jazz keyboard virtuoso who resides in Canada. They join forces at the Stone to take on the klezmer tradition and twist it into shapes hitherto unimagined, spinning symphonies on the fly out of sounds from the Eastern European Jewish past.
10 pm
Shake My Heart Like a Copper Bell—the poetry of Anna Margolin
Adrienne Cooper (voice) Marilyn Lerner (piano) with special guests
Lerner's song cycle to amazing Yiddish poet Margolin, translations and vocals by the legendary Adrienne Cooper with everything from lieder to freeform….
For more info: thestonenyc.com
The fifty acts Svigals booked revolve around three themes: Jewish music, virtuoso female instrumentalist/improvisers/composers, and all kinds of string music, traditional and contemporary. From an electronic violist turning Bartok on his head to the lightning speed of traditional Bulgarian fiddling; from a master of the traditional klezmer clarinet to spontaneous 21st century keyboard explorations of those ancient melodies, the month is a feast of the most interesting music coming out of New York and beyond.