Yale Strom & Hot Pstromi, NYC, Feb 2, 2008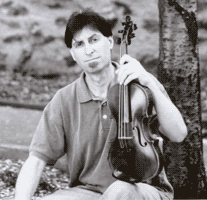 Back by popular demand! Yale Strom & Hot Pstromi
Barbes,
Park Slope, Brooklyn
376 9th St. (corner of 6th Ave.)
Saturday, February 2, 8pm.
CD release concert for their new ARC recording, "Borsht with Bread, Brothers".
The lineup: Strom (fiddle), Elizabeth Schwartz (vocals), Peter Stan (accordion), Sprocket (bass), Norbert Stachel (reeds), David Licht (percussion).
718.965.9177
www.barbesbrooklyn.com