"Pinkus and the Pig," Boston Jewish Music Festival, 6 Mar 2011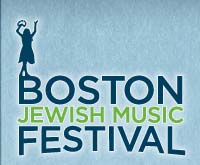 Boston Jewish Music Festival
Sunday, March 6, 1:00 pm
Maurice Sendak's Pincus and The Pig
A Very Special Concert by the Shirim Klezmer Orchestra
Leventhal-Sidman JCC
333 Nahanton Street
Newton, MA 02459
Tel:617-558-6522
Bring your stuffed bears, your rubber duckies, and your bubbes and zaydes to "Pincus and The Pig," Maurice Sendak's unique version of Peter and Wolf, by the amazing Shirim Klezmer Orchestra with special guest, Fishel Bresler. A fun introduction to Yiddish and klezmer, with pre-concert mask-making and a musical petting zoo.
Tickets: Kids (under 16) $10, Adults $15, Seniors $12, Special Family Ticket $40 (direct family only, please), add a bubbe or zayde to family ticket for just $10. To purchase tickets click HERE.
JCC Members save 10% on tickets purchased at the Box Office in advance.
Presented with the Ryna Greenbaum Center for the Arts, the Jewish Community Center of Greater Boston.
This program is made possible in part by a grant from CJP's Innovation Grants Committee and support from the New England Foundation of the Arts.

Further information: bostonjewishmusicfestival.org. See you there.