Yemen Blues, Boston Jewish Music Festival, 10 Mar 2011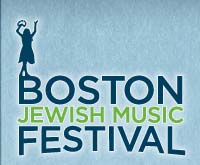 Boston Jewish Music Festival
Thursday, March 10, 8pm
Yemen Blues
Somerville Theater
Somerville Theater
55 Davis Square
Somerville, MA 02144
(617) 625-5700
Former lead singer from the Idan Raichel Project, Ravid Kahalani's Yemen Blues creates an exciting reinterpretation of his musical roots that is gaining international acclaim at concerts across Europe and Canada. Don't miss their New England Premiere.
Tickets: $30 Orchestra, $25 Front Balcony, $20 Rear Balcony. To purchase tickets click HERE. Also available at the Somerville Theater Box Office.
Presented in cooperation with Friends of The IDF and the Israeli Consulate.