Tim Sparks and Noah Lubin, Cambridge, MA, 5 March 2013
Tim Sparks and Noah Lubin
Tue, 5 Mar 2013, 7:30pm
Club Passim
47 Palmer St.
Cambridge, MA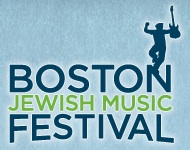 The legendary folk club, Passim's, is the perfect setting for an intimate evening of acoustic music.
Tim Sparks
Tim Sparks is an award-winning guitarist whose blending of musical styles has won him extensive praise from all corners of the music world. Guitar Player Magazine has called his music "Fresh, exotic, and totally cool." Tim has released 3 highly acclaimed cd's of Jewish inspired music on John Zorn's Tzaddik record label.
Noah Lubin
An exciting BJMF discovery, singer/songwriter Noah Lubin combines gritty, soulful vocals with heartfelt music shaped by his Jewish beliefs. Noah recently moved to Boston from Israel and has often appeared onstage with Matisyahu.
Tickets for the concert are $18 in advance, $20 at the door and can be purchased by clicking here.
For further info: bostonjewishmusicfestival.org/events