New reviews on the KlezmerShack start with Israel music
It started with a new Rough Guide release, this time, the Rough Guide to the music of Israel. It is really good. I don't mention it very often, but I first began writing about Jewish music as a reviewer for the Jerusalem Post back in the late 1970s. By then I had spent years doing community theatre and hanging out with musicians in Israel. I didn't write for the Post long—it was difficult to focus on a gig writing for a newspaper that I shunned reading—but I have never lost my love for Israeli music and its diversity. This recording captures a good slice of that diversity, as updated and compiled just a couple of months ago. There is also an interview with the compiler on the CD, playable on a computer via webbrowser. Although a Jewish lad growing up in a Zionist home, the compiler seems ignorant of most details of modern Jewish history. But he has enough generalities generally right that this, too, forms a good introduction to Israeli music, overall. Those who let their ears get them into trouble will dig more deeply.
The problem was that I got so wrapped up in the first CD, that I had to spend time with that Idan Raichel CD that I've been meaning to write about for years: 2002's Idan Raichel Project. I find this the most mind-blowing Israeli CD in years. In some ways, it reminds of of Ofra Haza's early work, an explosion of traditional sounds transformed for this time and place. It also reminds me of my favorite Israeli band of the '90s, the Ethnix. But it's also it's own original sound, building on Israeli and world music, with everything from reggae to hip hop, inflected by Raichel's Ethiopian roots. Wonderful.

By now I was in trouble, so I also polished off a review of the relatively recent release of the final album by Israeli jazz masters, The Platina: Platina / Girl with the Flaxen Hair. Released back in 2003 as part of tributes to bandleader Roman Kunsman who had just passed away, this is material that was original recording in 1976 and then lost. The studio mangled most of the original tapes, then the band broke up. And we all moved on, remembering the concerts and the transformed Debussey of the title track. I have tried to begin to describe how good it sounds, even now, 30 years later. This is a must-have CD for anyone remotely interested in jazz or jazz-rock or Debussey.

There is something about Philadelphia Jews. I've said this before, but with the release of Klingon Klezmer / Blue Suede Jews, it bears repeating. This is, after all, the home of Benny and the Vilda Chayas. But it's also Hankus Netsky's home turf. It's the city that gave us not only Anthony Coleman, but also nth generation straight-ahead klezmorim like Rachel Lemish and Susan Watts. This latest excursion by the Klingons is a delightful, zany, and damn fine exploriation of the psychedelic side of klezmer.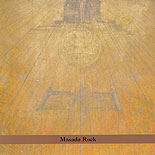 The 10th Anniversary of the first Masada material has prompted a wonderful re-examination of that work by a wide variety of artists. I confess to being among the few who find Zorn's Masada okay, but don't have a great need to own each volume. On the other hand, listening to Jon Madof and his noisemakers, er, Rashanim, transform some of the material is entirely different. 2005's Rashanim / Masada Rock, Vol. 5 is going to be part of your essential Masada collection.
Ladies and gentlemen, for another take on the extraordinary John Zorn/Masada material, may I offer you the totally flipped, amazing Koby Israelite / Orobas: Book of Angels Vol. 4, 2006.
And, finally, in a nod to everything that I didn't have time to listen to today, all of which is at least htis good, I offer one last fusion, the world music band Asefa, house band to Sam Thomas' Brooklyn-based "Jewish Awareness through Music" organization. Samuel Thomas / Asefa, 2005. Same bass-player, incidentally, as with Jon Madof's Rashanim. These folks get around!
I can't believe how many CDs are crying out for attention and didn't get any today. Stay tuned. I'll try to do this again, real soon now. I have to. The pile fell over last week. Everything is confused, and until I get some reviews written and some CDs put away, I've lost use of my favorite reading chair.